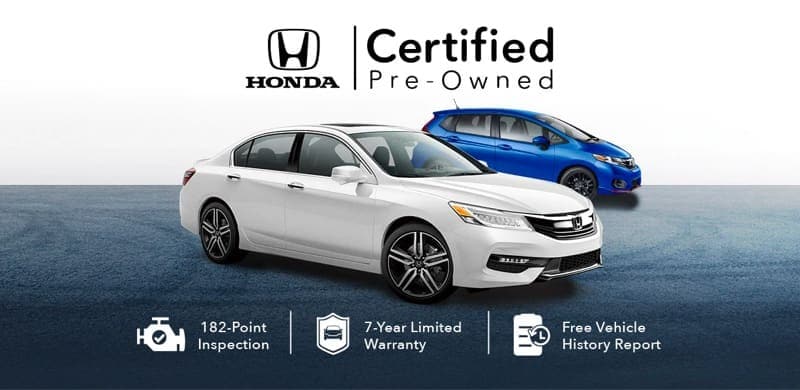 Certified Pre-Owned
Nothing compares to the quality of a Honda. No other program comes close.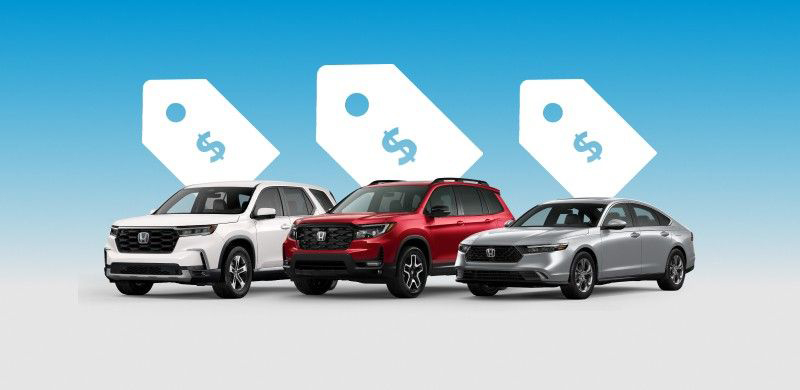 Current Offers
See this month's featured current offers going on now on new Honda vehicles.
Our Reviews
We had a pleasant experince buying our car at Faulkner Honda. Billy, Jarrett and the lady who provided the notary service were very friendly and proffessional. Thank you!
Mr. Jonathan One of the Best Salesman will go above beyond for you to get you amazing deal if you ever need help Mrs. PATTI will also go above beyond to make sure you continue to have best experience Mr. PERRY the president will also reach out Make sure his team does best to make sure you have best experience ever faulkner honda will go above beyond this is my 2nd vehicle with them Ed Abrams
Mr. Jonathan One of the Best Salesman will go above beyond for you to get you amazing deal if you ever need help Mrs. PATTI will also go above beyond to make sure you continue to have best experience Mr. PERRY the president will also reach out Make sure his team does best to make sure you have best experience ever faulkner honda will go above beyond this is my 2nd vehicle with them Ed Abrams
They treat you like family.. See Billy B.. Honest and Kind. He & Chad the BEST
I just bought a Honda CRV from Faulkner. I just want to say that Khagen Ghimirey was extremely helpful. He spent a lot of time with me explaining the features. He was patient and understanding which is exactly what I needed. I really appreciated all his help.
Faulkner honda what an awesome job. My credit isn't the best and I wasn't confident that a deal could even be done haven't been turned down by other dealerships. But I read through the website felt confident from what I read on the finance page and filled out the credit application. Not long after I get a call from Mike Grant from the finance department. Here's the thing he never asked me about my credit or said it was to low. Instead he asked what did I want to pay monthly, down payment, and how much I owed on my trade. Once I provided that information he said ok I'll call you back let me put some numbers together for you. During the whole process Mike keep me informed and updated he was determined to fullfil my dreams of owning the vehicle. Long story short Mike worked some incredible magic and got the deal done with and interests rate that is 10% lower then the vehicle I was trading in. He contacted me and said the deal is done come get your vehicle. I arrived and curt was awaiting with my new keys and kindly took my old ones. Mike Also, provided me with an phenomenal and affordable extended warranty and he really explained everything. All I can say is faulkner honda keep up the awesome work the whole process was simple and informative .
I bought a used car three months ago and had an issue with it. I called Faulkner on a Friday night and they scheduled a service appointment for me the next day. The service dept did a great job correcting the issue at no charge to me. They even gave me a loaner car for the 3 hours it took to repair the issue. Great friendly staff that stood behind the sale and made things right. A refreshing experience. Great job.
Been buying and servicing my cars with Faulkner for 13 years now (Honda, Toyota, and Mazda). From the sales staff, to service, to the body shop, I've always been taken care of. This visit I was helped by Jonathan Mendez. Jonathan was great to work with. I knew what I wanted and he was genuinely happy to help me get it. He made the process as quick and painless as possible. Mario was great in F&I too. Overall it was a great buying experience. Thank you everyone!
I needed a new battery today and the service that I received from Faulkner Honda was outstanding. To driving me to my car, getting a hot shot, and installing a new battery. I was amazed at the kindness of the service dept. from the service mgr. bob, to the young lady helping me. It wasn't just me as they treated all customers with the same great service, to include asking would I like a bottle of water. I and my family have purchased many a honda from Faulkner and have never been disappointed jim huelin
Last week, I had my car detailed by Chris. He did an impeccable job! My car is spotless. Before the detail, the inside of my car was dusty and dirty. After the detail, the car looks brand new like I just bought it yesterday!
I went into the service department to have my vehicle inspected and an oil change. They provided me with a new car to drive instead of waiting. When I returned, my vehicle was waiting right outside the door for me. After I went down the road a little, I noticed a light on my dashboard. I called them and they asked if I could bring it right back so they could see what it was. They said it would take a little time to fix it and gave me another car to use for the night. When I returned the next day to get my car, they said they fixed it at NO CHARGE AND put 2 new tires on for free!. Very Good service and a lifetime customer. I'm very impressed with their service and professionalism on how I was treated and my service with them Thank You A+
Awesome service like always. Friendly staff. Waiting area is a very comfortable place to wait. Several tv's for customers to watch different things if need be.
Faulkner provided an amazing experience for me in my purchase of a new 2018 Honda CRV. Carl and Dino negotiated with me to get the deal that I wanted that other dealers would not and the extra accessories that I wanted as well. I actually left another dealer to come to Faulkner because of salespeople and management with attitude and when I arrived at Faulkner I was provided excellent customer service and felt very welcome by the salespeople and management! I will definitely be staying with them and highly reccomend them!
Bob baker is the best guy so when you bring in your car ask for bob baker he will try to help you no matter the problem you have he will help you out.. Ask for bob baker
Service was prompt. attendant was very thorough. Made me feel like my business with him was very important to him. I will come back again.
Couldn't be happier with our new (used) Escalade. Great sales experience from start to finish! Definitely would recommend Jim to anyone in the market for a vehicle!
we brought all 4 of our car with Alex last 10 yrs. He is awesome! Alex will work with you to find the right car
I have used Faulkner Honda for over 20 years for both sales and service. I have always had a great experience. They are trustworthy, courteous, thorough and efficient. I have never been anything but completely satisfied. Love my new CR-V
Brad Pittenger is an excellent leasing sales consultant that I had the pleasure of meeting. He was very knowledgeable and was very helpful in assisting me with my leasing of the new 2017 Honda CRV. He made sure that I was able to get the color of the Honda that I was interested in and was very kind. He helped me with taking the time to go over all of the features of the vehicle and I felt that I left being knowledgeable of the new Honda vehicle I was leasing.
Patti is such a sweet person to talk to. She was so kind and understanding. I appreciate all that she has done for me. After talking to Patti I will consider buying another call from Faulkners. I Love my friends in their service department. Thank you too Bob for all you have done for me. Mary Johnson.
My first service ever due to just buying my first Honda. Awesome experience! Initially they thought it would be a two hour wait, as the garage was extremely full and busy!! They were done 45 minutes faster! John did a fabulous job maintaining the order of the vehicles and a fast response to each customer that drove in for service. They were willing to answer my questions about service, parts and next expected service without being in a hurry. I will see you in 5,000 miles and please be sure to give that man a break and a raise ! :) Thanks so much.
Because of somebody going through a stop-sign, my 2006 Odyssey needed some repairing at the Faulkner Honda body shop. As expected, the repairs were completed when promised, to my complete satisfaction. THANK YOU, body shop!! Don T.
I LIKE DEALING WITH JAMES MILLER. I HAVE BEEN GOING TO HIM FOR A WHILE. THE SERVICE DEPARTMENT IS GREAT. THE PEOPLE ARE SO NICE AND FRIENDLY. ALL EMPLOYEES TREATED ME WITH RESPECT. GREAT PEOPLE.,
Everyone that was involved in the process of getting our vehicle is so friendly and attentive and truly cares about making your experience the best it's ever been while purchasing a vehicle.
My salesperson, Terry Sprignoli, showed professionalism and was very knowledgeable about the product he was selling. He treated me with much respect as being a female customer and provided me with excellent customer service. I would recommend him to anyone that I may be in contact with that may be looking to buy a new car. He is a great asset to your company!
Welcome to Faulkner Honda
Welcome to the Faulkner Honda dealership! We look forward to helping you find a car, truck, or SUV that's perfect for you.
Our motto is "family first." We strive to treat each and every one of our customers like a member of our family. Our dealership has over 80 years of experience. As part of the largest dealer group in Pennsylvania, we're still family owned and welcome customers into our growing family every day!
Whether you're just getting started with the car-buying process or would like to schedule an appointment at our service center for your current Honda vehicle, feel free to contact us! We love helping drivers around Harrisburg, Hershey, and Mechanicsburg, PA, with all their car-related needs. Read more below to see how we help drivers like you.
Our Honda Inventory
You'll find a massive selection of Honda models and used vehicles at our dealership. This includes popular models such as the Civic sedan, the Pilot SUV, the Accord sedan, and the CR-V SUV.
How can drivers benefit from a Honda vehicle? Honda creates vehicles with a range of design features that tailor to your lifestyle. If you're searching for efficiency, power, or luxury, you can find a Honda that matches those standards. Drivers searching for a blended design are able to find a crossover experience, too.
Whether you're on the hunt for a reliable commuter car to get to and from work or an SUV big enough to bring the whole family along on road trips, you'll find something to love on our lot.
Shopping for Cars Online
To see a list of all the models we currently have in stock, you can view our entire inventory online. Simply browse through our new and used inventories, and you'll see a wide selection of cars, trucks, and SUVs for you to choose from. You can even narrow down your search by filtering the results by price range, body style, fuel efficiency, and more.
Listings highlight common features to help you peruse different options quickly. Homing in on a couple of ideas? Dig into their specs so you're sure of their capabilities. We also have vehicle reviews on our site. These reviews help you find out if the vehicle is a good fit for your lifestyle.
If you've found the car of your dreams, you can check its availability to make sure our team can pair you with exactly what you need. Maybe you've narrowed down your choices to a couple vehicles. You can schedule a test drive to see how each vehicle handles.
Finding New Hondas
When you'd like to learn more about a specific vehicle, you can use our online research tools to help you. We've written many reviews about a variety of Honda models. Our team goes into detail about each vehicle's features and specs so you can see what they have to offer.
Alternatively, you can stop by our showroom to see our new and used vehicles up close. If you're not sure which Honda is right for you, a member of our team will happily assist you. They'll show you a variety of models so you can decide which one you prefer, and they'll also highlight each one's stand-out features so you can see what they have to offer.
If you have any questions throughout the process, don't hesitate to ask a member of our team! We'll help you find a Honda that's right for you so you can get behind the wheel of a car you'll love.
Driving Used Vehicles
This assistance extends to used vehicles. If you're searching for a used or certified pre-owned (CPO) vehicle, our used car inventory helps you find value in your driving option. Whether it's a car, truck, or SUV you're interested in, our team provides drivers with the assurance their next used car is a quality selection.
To look over a used car before you drive it, you can use our research tools to get a feel for its capabilities. You'll be able to review its specs, mileage, and other useful data that helps you make an informed decision.
How can you find confidence in a certified pre-owned vehicle? Our team reviews each vehicle eligible for CPO status. Every Honda CPO vehicle is either HondaTrue Certified or HondaTrue Certified+. Depending on their year and mileage, they're backed by a warranty that may cover powertrain and non-powertrain parts.
These warranties provide peace of mind. You'll know you're driving a reliable vehicle that was reviewed by a team in your corner. If a part needs to be repaired or replaced, it may be covered under the terms of the warranty.
Finance Services at Our Dealership
Once you've chosen your next Honda vehicle, you'll be ready to start the financing process. At our dealership, our goal is to make car financing as easy as possible so you can start exploring Pennsylvania in a Honda even sooner.
With so many years of experience, the team at our Honda dealership has strong relationships with many lenders in the area, allowing us to find a competitive rate for your loan. Each member of our team is committed to helping you create a payment plan that works for you. That way, you can leave our dealership with a loan you'll feel confident about.
Doing Car Financing Homework
To make the process even easier, we provide a variety of tools on our website that can help you. If you're thinking about trading in your current vehicle, use our online Value Your Trade tool to estimate your car's worth. You can also use our Payment Calculator to start drafting your finance plan at home.
We also offer our secure finance application on our website. You can fill it out from just about anywhere at any time. Once you submit the application, we'll review your information and get back to you as soon as possible with your loan or lease options.
We're committed to working with any budget, credit score, or financial situation, so don't hesitate to apply for financing. Our team of financing professionals will create a plan tailored to your particular needs.
Scheduling Quality Honda Service
When you leave our dealership in your new set of wheels, our customer service doesn't end there! We also have a service center team that can help maintain your vehicle for many more miles to come.
We offer a full range of services, including oil and filter changes, tire rotations, engine repairs, and more. When you bring in your vehicle for a maintenance appointment, a member of our team will assess your car. We'll make any necessary repairs or replacements so you can get back on the road quickly and safely.
Authentic Service and Parts
Each one of our technicians is trained to work with Honda vehicles. Be confident while knowing your car is in good hands thanks to an authentic auto repair experience that matches the quality of a Honda. We only use genuine OEM (original equipment manufacturer) parts when working on vehicles in our shop. Your car will be repaired with high-quality components that are designed for your specific vehicle.
You can also purchase parts and accessories from our parts center. Whether you're searching for new floor mats, seat covers, or something else, one of our team members can help you find the accessory you want. You can make your driving experience even better with assistance from our team.
If you have any questions or would like to talk to a member of our team about your car's maintenance needs, give us a call. You can also create an appointment by using our online service scheduler.
Visit Our Honda Dealership Today
Are you ready to get started in your search for the perfect Honda? If so, then the team at Faulkner Honda is here to help! Simply browse our online inventory to see our full list of cars, trucks, and SUVs. When you've found something you like, stop by our dealership to see your favorite vehicles up close and experience them firsthand.
A member of our team will happily answer any questions you may have. They can show you each model's features and help you get a feel for your vehicle. You can even take a test drive to see which one is right for you.
If you live near Harrisburg, Hershey, or Mechanicsburg, PA, contact us to schedule a test drive.
Get Directions To Faulkner Honda